First of all, I am incredibly honored and happy to visit at the University of British Columbia (UBC) as a visiting international research student for 4 months, and I have to thank Prof. Chatree Faikhamta (advisor) and Prof. Samia Khan (co-advisor) for giving me this remarkable opportunity.
Currently, I am a second-year Ph.D. student at Kasetsart University. My main goal this year is to develop research instruments and a PD program. Fortunately, I had the good fortune to attend a MII-STEM project when I was a first-year student invited by my advisor. Due to attending this project, I met with Prof. Samia who is one of my favorite key people looking at models and modeling and I am so honored to have Prof. Samia to be my co-advisor. Of course, my research interest is about models and modeling, in particular modeling knowledge and teaching with models. Yet, as a member of the mii-STEM team, I also contribute to the MII-STEM project with others. For example, during my visit, co-authoring and developing MII-STEM manuscripts is also one of my responsibilities. Therefore, the goals for my research visit are to develop research instruments, a PD program, and MII-STEM manuscripts. Prof. Samia and I have regular meetings every Tuesday.
On the other hand, I am writing this blog when I arrived in Vancouver almost 2 months ago. During this time, I have learned a lot and would like to share my experiences. Firstly, I gained a wonderful opportunity to attend the NARST conference 2022. To be honest, I am a lucky person because the NARST conference was organized and located in Vancouver this year and it is within the range of my visit. Basically, NARST is one of the foremost international science education conferences and its flagship journal, JRST is not only one of the top journals in science education but also my favorite journal I read in my entire Ph.D. When I attended this event, I met many key people working on models and modeling such as Prof. Moritz Krell, Prof. Christina Schwarz, and Prof. Samia Khan (It was like a dream come true). Moreover, I learned most attendees were good listeners and participated by asking questions, sharing ideas, or making positive arguments. I think connection was also a key. There were many sessions to create new relationships between researchers and graduate students, such as NARST's mentors and mentees event, and the graduate students lunch, and so forth. Secondly, I would like to thank Dr. Oksana Bartosh and my co-advisor for allowing me to observe an elementary preservice teacher class. I was super impressed! As I observed, they were active, good listeners, and asked questions about whatever they would like to know more. Finally, 2 months ago, I gained experience myself learning outside UBC. For example, I typically ran around Seawall and Stanley park for relaxing on the weekend and hung out with my friends Downtown sometimes. I hope that my experience would be beneficial to the reader and I look forward to sharing my experience with 2 months left for my visit with Dr. Khan in the next blog. Here are my photos.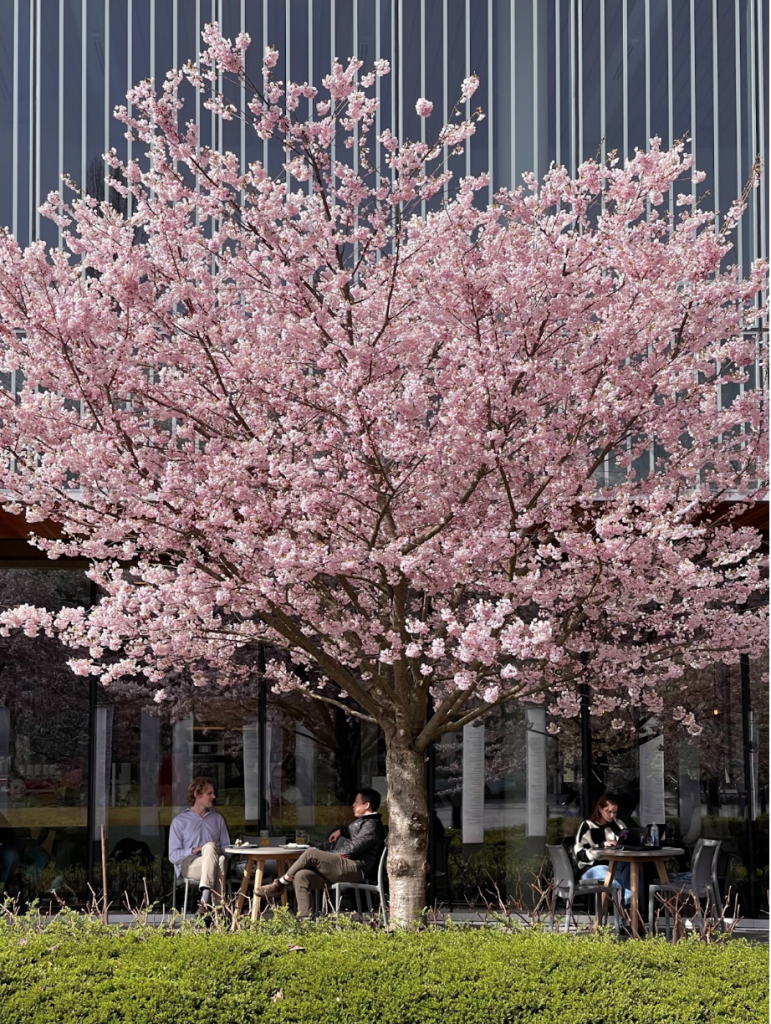 Thank you for taking the time to read.
Anupong Praisri
Second year PhD student from Kasetsart University, Thailand