The MII-STEM group held a graduate seminar on 28 January 2021, at the beginning of the new year, in which six PhD students presented their research and there were some professional discussions by our panel after each presentation. The goal of the graduate seminar is to provide a forum for all graduate students in the MII-STEM community to express their research interests and provide a peer-reviewed environment to garner additional insights into research.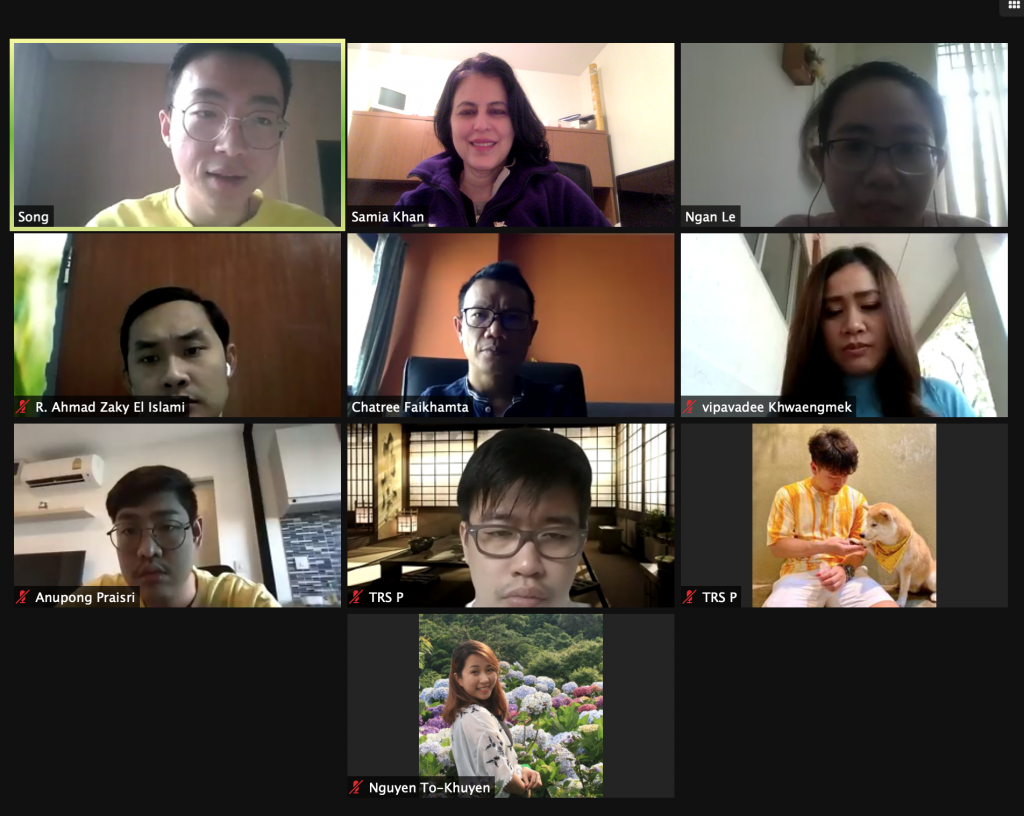 Six presenters showcased various STEM topics, including: modelling competence, argumentation, computational reasoning, PCK and problem-solving. Interestingly, the MII-STEM scope of research is very compatible with doctoral inquiries in various universities represented by our group. For instance, Mr. Song is in the second year of a PhD in the UK who shared his doctoral research focusing on improving the modelling competence of preservice science teachers (PSTs) during a teacher education program. He will use different technology-supported scenarios in this teaching program to develop meta-modeling knowledge and the modelling practices of PSTs. As working in MII-STEM inspired him to get a lot of ideas conducting his personal research, Song appreciated that he could participate in this project. The creation of an open-ended question to assess modelling practice, namely the "the black box" that was introduced in the MII-STEM project for "nature of science," is just one of several dimensions of MII-STEM research he referenced from his project: "It is found that the black box is one suitable way to test how students interact with a complex structure that I will try after having validated this task in our MII-STEM project," Song reflected.
Every presenter received beneficial and distinct perspectives from country leaders and other graduate students at the time of the panel discussion. It was also a good chance to extend the academic network and improve research quality. By acquiring new ideas and interesting methods for research, graduate students were able to explore the similarities of their programs of study and learn from the others' research presentation. Meanwhile, several in the group might establish a collaborative partnership after our inter-university MII-STEM presentations.
MII-STEM is an international project in which scholars from different countries work together to develop future teachers' abilities to teach science effectively. Not only is it useful for pre-service teacher education, but also for the professional growth of new researchers. The upcoming academic events, including the annual conference, a design sprint and monthly meetings, will take place. Looking ahead, the new year promises to be another fruitful one for MII-STEM.